Forming in 1998 in the town of Petaluma, CA., TSUNAMI BOMB was the brain child of bassist Dominic Davi and keyboard/vocalist Oobliette Sparks. TSUNAMI BOMB set itself apart from it's fellow bands early on with energetic and dynamic live shows, dual female vocals, and atmospheric synths that helped quickly build a fiercely loyal fan base.
Fast forward to 2016, where due to fan demand Kung Fu Records has collected the early, now out-of-print and rare E.P.'s into a 14 track LP collection, "Trust No One". On the heels of this announcement, the original TSUNAMI BOMB line-up of Davi and Sparks, along with long time drummer
Gabe Lindeman, have reunited with the help of vocalist Kate Jacobi and on guitar long time friend Andy Pohl to support this new release.

After a string of sold out shows around the US and festivals appearances such as the Vans Warped Tour and Remember The Punks, this rejuvenated
Tsunami Bomb shows no signs of slowing down, with the band spending most of 2017 writing songs for a brand new album.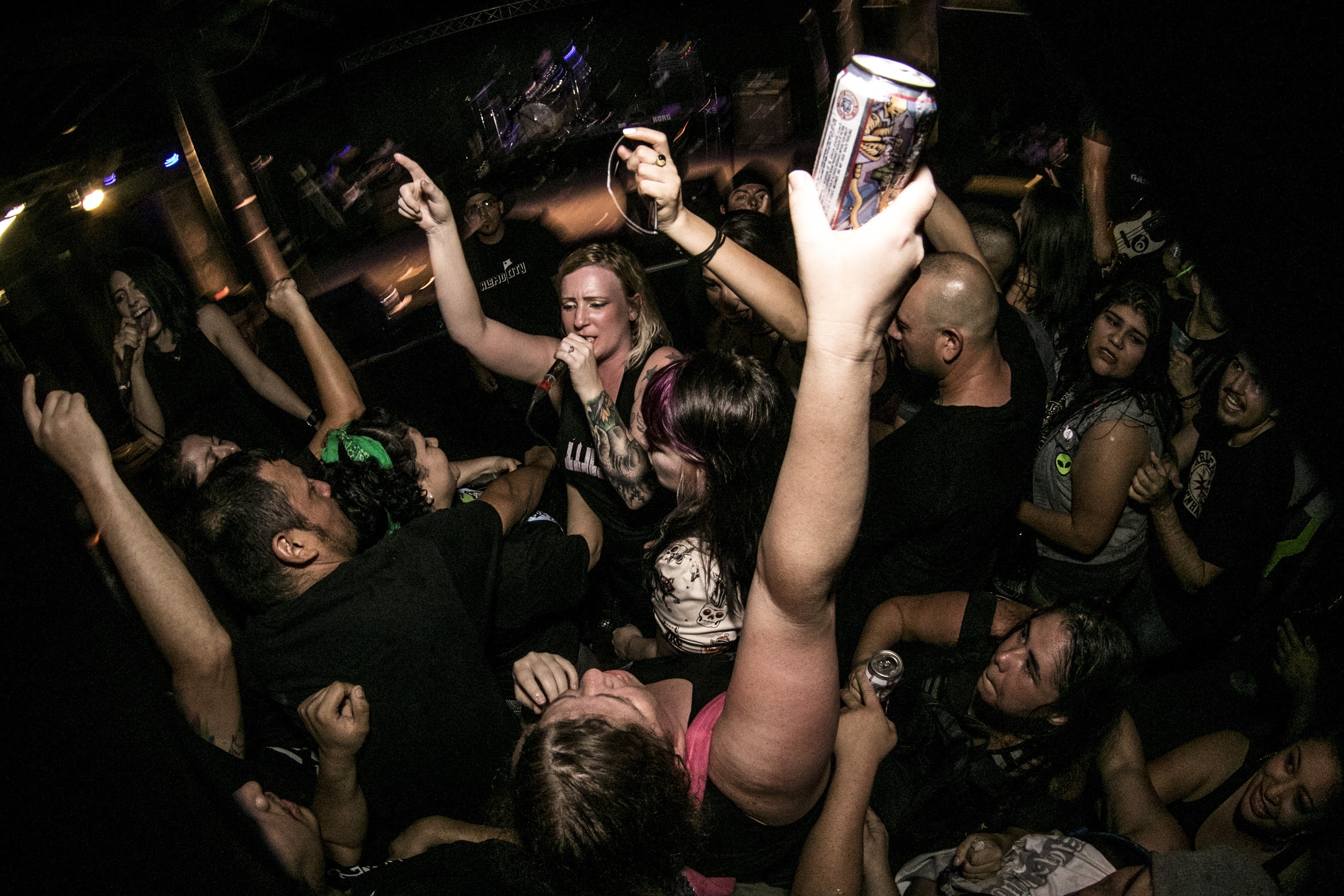 Lullaby For The End Of The World /Naysayers